What a spectacular opening ceremony!  Hope you all enjoyed it as much as we did!  Pop over to www.shimelle.com for more pictures like this: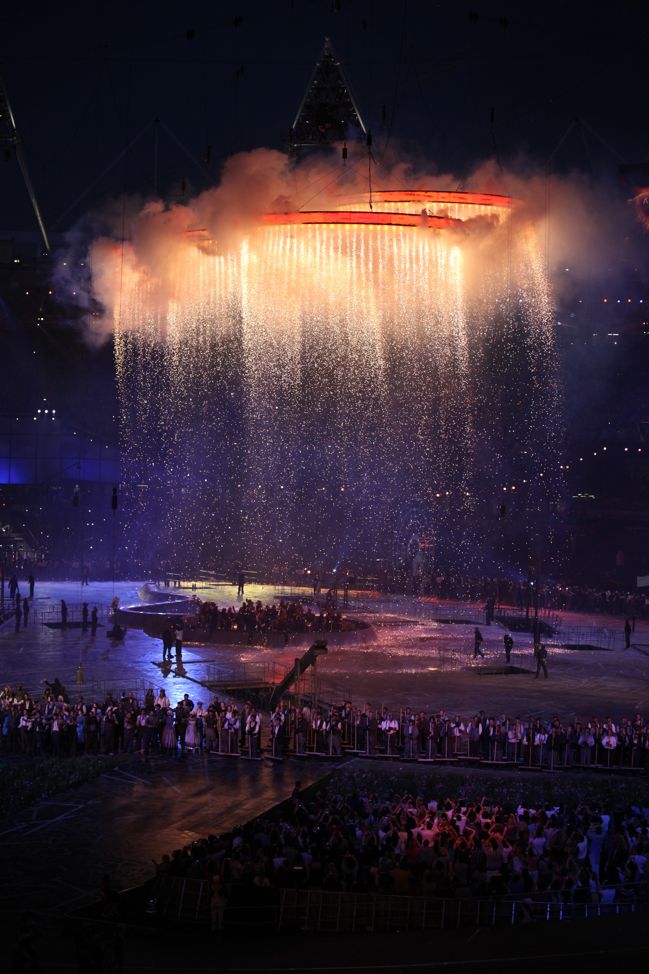 More pictures at http://www.bbc.co.uk/news/in-pictures-19020830
Our games began in style yesterday as we went to Earl's Court in London to watch the volleyball.
The place was swarming with 'games makers' – volunteers to help us find our way around.
If you look carefully in the background you can see some of our wonderful soldiers helping out with security.  The 'airport style' security was strict but we breezed through with no queueing.
We got to hold a real Olympic torch!
Our seats were right up the top, but we had a great view and the atmosphere was brilliant!  We saw Argentina beat Australia and USA beat Serbia.  The second game was of much better quality as USA are the defending Olympic champions and Serbia are the current European champions.  We had our very own expert on hand to explain everything as Lucy used to play volleyball at school.  She was part of a team that won the Under 16 England championship!
The USA team did some fantastic 'blocking' at the net:
The sweepers looked quite comical as they ran round with their brooms to clear the court during time-outs!
What a great experience to actually be there at the Olympic games!  Bit of shame that it wasn't in the actual Olympic Park, but never mind, it was still the Olympics!!!
Don't think I'm going to get much done over the next 2 weeks, you'll find me in front of the telly!